Tea time Pakora Platter is an addictive platter or a tea time tea snack which has 6 different types of pakoras served. They are dangerously addictive, crunchy, yummy and go well with tea, rains and friends.
This post may contain affiliate links· Please read our Privacy Policy for details. You can jump to the recipe, but you will miss the tips and tricks mentioned in the post

Whenever we make bhajiya in our house it is always a mix, just not one. So putting up this platter for our month long BM theme was easy for me. Though you might not see a very big platter or thali, just enough to serve four of us.
And yes it has everyone's favourite pakoras. However there were new favourites picked up after this platter like, my husband enjoyed gobi pakora and my son and daughter loved palak pakoda.
More Pakora Recipes
Even though the title says 6 different Pakora recipes, that is only because I made 6 different types for this platter. As we could not finish more than this. But if you are looking for more pakora recipes, I have this, Crunchy and yummy Moong dal Pakora, Besan Pakodi/Pakora, left over rice pakoda, Rajasthani Paush Vada and Dudhi Kofta .
One Batter for Pakora
Except for Onion pakora, and one way of palak pakoda, the batter for the remaining pakoras is the same. So all you need to do is make a batter one time and you are sorted. Simply dip it in any veggie of your choice and you have one yummy and delicious fritters.
Few Tips on making and frying Pakora
Pakora batter should not be too runny or too thick.
Too runny batter will not coat the vegetables properly and too thick will leave a thick coating. You will feel that you are just eating gram flour.
Cook it on slow to medium in the start so that the inside gets cooked.
Later you can increase the flame to give it a nice outer crunchy layer.
The oil should be hot before you start frying. Cold oil or oil at less temperature will result in the veggies absorbing oil.
I have never added oil or any other flour for extra crunch. They are good and crunchy when you follow the above process.
So in Today's platter I have
Chopped Palak Pakora – Here palak or spinach is chopped roughly. Gram flour along with the spice mix is coated. It is then deep fried. Recipe coming soon.
Onion Pakora – Crunchy and Yummy, onion pakora are a must in monsoon for us. I make it in 2 ways, using appe pan and deep fried. You can check the recipe for Onion Pakora here.
Whole Palak Pakora – I love this one. Here the whole palak is cleaned and rinsed. It is then dipped in gram flour batter and fried. They come out super crunchy. I have used my home grown palak to make this pakora. Recipe coming soon.
Aloo Bhajiya/Pakora – Potato slices are cut into thin roundels. They are then dipped in gram flour batter and fried.
Mirchi Bhajiya/Pakora – A must for us when we make vada pav or any pakora or bhajiya. Green chillies are slitted, dipped in gram flour batter and deep fried.
I have served this with 3 different types of chutneys. They are Green Coriander Chutney, Sonth or Imli Chutney using Jaggery and Spicy Vada Pao Garlic Chutney.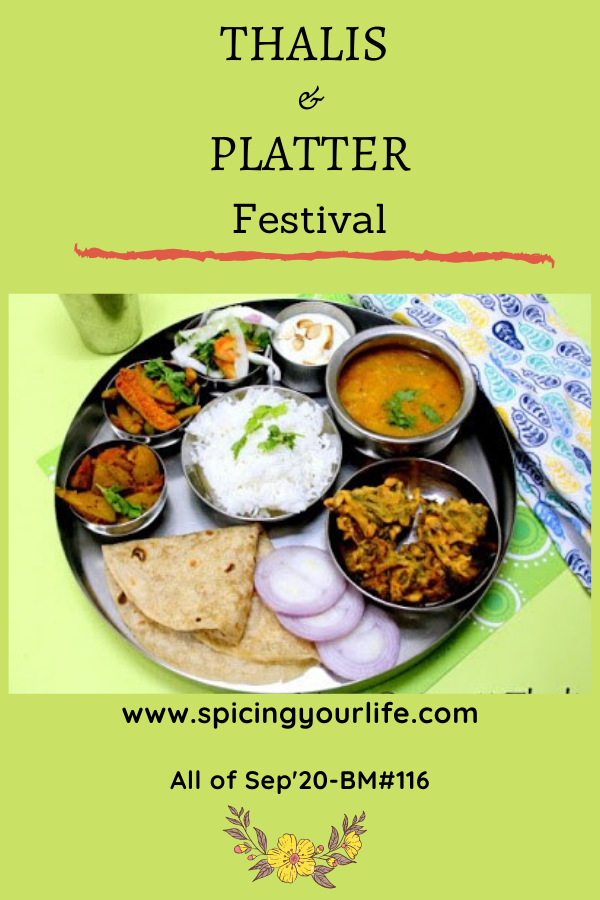 Check out the Blogging Marathon page for the other Blogging Marathoners doing BM#116
If you tried this recipe, please comment and rate the recipe. Tag me at @cookwithrenu_ad on Instagram.
Subscribe to my email list to get the new recipes straight into your mailbox.