Baba Ghanoush or baba ganoush or baba ghanouj is a smoky addictive eggplant dip made with mashed and cooked aubergine, tahini, lemon juice, olive oil, and salt. It is dangerously addictive and goes well with chips, flatbreads, or as a spread on your sandwiches and wraps.
Baba Ghanoush does not have any seasoning. And if done right it really does not need any seasoning or herbs. It is super easy to make and is vegan, gluten-free and keto-friendly.
I make a similar recipe by roasting Aubergine but with different ingredients. I make this No Onion No Garlic Baingan Bharta (Roasted Eggplant Stir-Fry), which is a quick and easy stir-fry made using roasting aubergine and mashing it along with a few spices.
Baba Ghanoush would most of the time seen in a Mezze platter. I like to make this Simple Vegetarian Mezze platter for lunch on weekends.
Roasting the Eggplant
Baba Ghanoush is made using roasting the eggplant (aubergines) on direct flame. Something similar to the Indian Baingan Bharta. Roasting the eggplant on the flame helps in adding a nice smoky flavor. One of the keys to making the best Baba Ghanoush.
Infusing smoky flavor when using Microwave or Oven
But what if you are not able to roast on direct flame. You can cook the eggplants in the microwave or roast it in the oven. But this will not add the smoky flavor. I do not have a gas hob but an electric one. But I love the smokey flavor and did not want to compromise on that. Yes, the barbeque was the option, but not on rainy days.
So what I did was I cooked my eggplant in the microwave. Later I heated up a piece of charcoal. Once it is heated all over, I keep it in a bowl, pour some oil on it. Immediately close the bowl with eggplant in it. This helps in releasing the smoke from charcoal and this flavor gets infused in eggplant.
It might not be 100 percent as it comes by directly roasting it on a gas flame, but when you do not have the sources, you need to think the other way. For me, this completely worked and we thoroughly enjoyed this as part of our Mezze platter along with some Pita Bread.

There is no fixed ratio for making this Ghanoush. All you do is add the different ingredients. Taste and adjust it as required. I love it a bit with more lemon, so I go a bit extra on the lemon juice.
If you are making it well ahead of time or want to keep it for more than 2-3 days, do add garlic later. As we are adding garlic raw here, it might change the taste a bit.
Baba Ghanoush (Creamy Eggplant Dip)
Baba Ghanoush or baba ganoush is a smoky addictive eggplant dip made with mashed and cooked aubergine, tahini, lemon juice, olive oil, & salt.
Print
Pin
Rate
Save
Saved!
Ingredients
2

Eggplants

(Aubergines)

1

Lemon Juice

2

small garlic bulbs grated or crushed

½

Cup

Tahini

1

teaspoon

Olive oil

1-2

teaspoon

more Olive Oil to drizzle

Salt to taste
Instructions
Cooking the Eggplant
Rinse and pat dry the eggplants (aubergines)

Coat oil all over the eggplants, and with a knife just a few insertions. (This method we follow while roasting the eggplant for bharta, and I did it here too. It helps in cooking the eggplant from inside evenly).

Char the eggplant on a direct flame, turning in between.

You can rotate it with the help of its stem.

If using a microwave or oven, let it cook in the microwave (full power) or oven (at 200 Deg C) for 10-15 minutes until done.

Once it is done, the eggplant will reduce in size and when you insert a knife you should feel that it is soft from inside and done.

Remove the cooked eggplant in a big size bowl and cover it.
Adding the smoky flavour when using Microwave or Oven
Heat a piece of charcoal.

Once it is heated all over, add it in a small bowl.

Pour some oil on it and Immediately close the bowl with eggplant in it.

Cover it properly so that the smoke should not escape.

Let it sit for around 15 minutes.

This will help infuse the charcoal flavor as well as the skin of the eggplant will be easy to remove.
Assembling Baba Ghanoush
After 15 minutes, when the eggplant is cool enough, open the lid.

Peel of the skin using your clean hands or you can scrape it with a fork.

Discard the skin.

Now with a masher, mash the eggplant evenly.

You can use a blender, but it will be in puree form then.

Now add garlic, olive oil, salt, lemon juice and tahini.

2 small garlic bulbs grated or crushed,

1 teaspoon Olive oil,

Salt to taste,

1 Lemon Juice

Drizzle with olive oil. Garnish with Olives/Jalapenos/Pomegranate.

1-2 teaspoon more Olive Oil to drizzle
Linking this with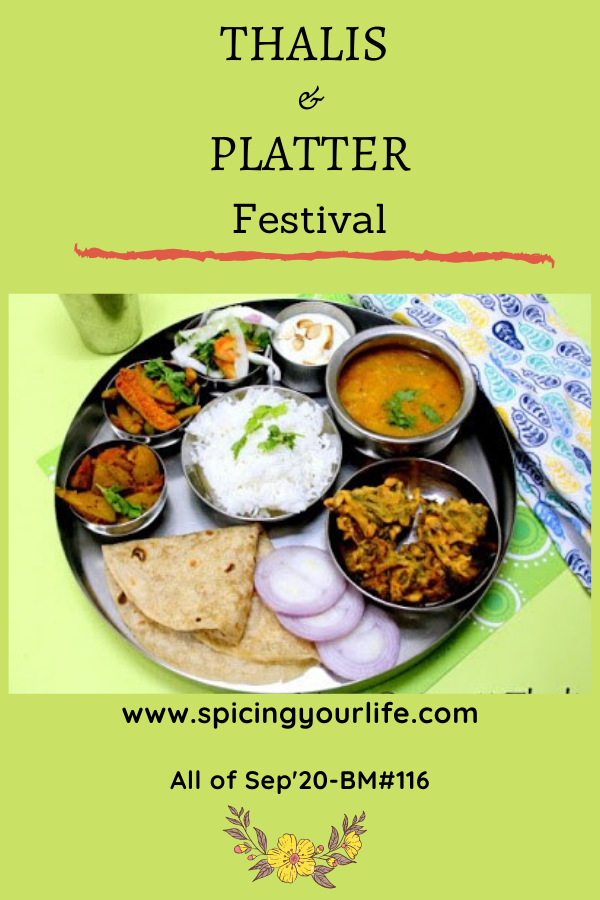 Check out the Blogging Marathon page for the other Blogging Marathoners doing BM#116
Love to read your comments and feedback. If you have any questions please ask in the comment section. I will try to answer as soon as I can.
If you tried this recipe, please comment below, and do not forget to rate the Recipe.
Also, I would love to see your creations, take a picture, and do tag me at @cookwithrenu using the hashtag #Cookwithrenu on Facebook, Twitter, and @cookwithrenu_ad on Instagram.
Subscribe to my email list to get the new recipes straight into your mailbox.