Crispy Baked French Fries or Oven chips are my version of enjoying a guilt-free snack or a side which are baked in the oven until crisp with just a teaspoon of oil. It is also one of the very good ways to let kids eat the veggies which generally they do not like.
French Fries or chips or finger chips as they are called are everyone's favourite. An addictive side or a snack and kids favorite. Once you start eating it is difficult to control.
Thick Chips
There are different versions of this and it also depends on how thick or thin it is cut. Here in Ireland and the UK, we get the thick-cut fries often called chips. When I first saw the size of these potato chips I was shocked. They are around 1 cm wide and deep-fried. Generally served with curries or as a side to the famous fish and chips or generally everything.
Fried Chips
Sadly the fries or the chips are fried. Add to it if they are store-bought you do not know how many times the oil must have been heated. Yes occasionally or once or twice it is fine, but not every time. I even do not like the ready frozen ones which are available in the supermarkets. Even though you bake them at home, they too are fried once or twice and stored.
So what, how do you eat your favorite snack. The solution is to bake it. Yes when you can achieve the same texture and taste with baking and with practically no oil, why fry? And then these homemade baked french fries are much healthier.
Baked French Fries with Cheese
I have been baking Potato and Sweet Potato French Fries for years now. I already have a detailed post on how to bake Potato fries in an oven with just a tablespoon of oil in this Post, Baked French Fries. This Baked fries however even have cheese on them so favorite with kids.
Wedges
I also make the thick variant of these chips which are also called Wedges. They are tastier and addictive too. Generally, the skin is left on these wedges. I have a baked version of this Potato wedge called Crispy Garlic Baked Potato Wedges. Here I season the wedges with garlic and bake it. But yes I have removed the skin, but you can leave it as is.
And if you want to add a zing to your wedges, or need some different taste, try this Greek Style Lemon Roasted Potatoes also called Patates Lemonates. They have that perfect crisp texture and that garlic lemon flavor. Yum…
As you all know I love to experiment with different vegetables and recipes. Also being a food blogger, it is good to keep on trying something new. So my latest addition to this baked french fries is Turnip and Carrot fries
Yes, as turnip or shalgam is relatively new in my kitchen, I am experimenting with it in a lot of recipes. I have made turnip bharta and paratha. Now, these fries are our addition to the list. I have already baked this multiple times. They too come out perfectly baked and taste equally delicious.
Another favorite of ours is Sweet Potato and Carrot fries. You might feel they would have a sweetish taste to the fries or might be soft. But if you have patience and bake it evenly, they are the most delicious fries you can have.
I sometimes flavor these chips with some peri spice powder or at times they are best with black pepper and salt. If you are making the sweet potato and carrots for adults, you can add some peri or any other spice powder. They add slight hotness to the chips and are delicious.
Few Tips on making Crispy Baked French Fries in Oven
It is best to put them in ice-cold water for 20-30 minutes. This helps in removing the starch from the vegetables.
Once they are soaked in the water, drain and pat it dry on a clean kitchen towel. This will help to remove all the excess moisture. This is crucial, or else, you will have a pool of water while baking.
Since we are using minimal oil, try to coat it as evenly as possible. One can skip oil completely, but I prefer to add a teaspoon.
In between turning off the chips is essential for them to crisp and even.
Baking these chips will take some time, so be patient.
Oven Chips Platter
This Oven chips platter will be a hit for any tea party or for your kids next birthday party. Hence I decided to make this as a platter, for our BM theme where I am sharing Platters this week. Yesterday I shared another Party Platter as Protein-Packed Chilla Platter, which is again a favorite party appetizer.
So here goes the recipe for Crispy Baked French Fries or Oven Chips (Turnip, Sweet Potato, Carrot & Potato)
Crispy Baked French Fries or Oven Chips (Turnip, Sweet Potato, Carrot & Potato)
Crispy Baked French Fries or Oven chips are a guilt-free snack or a side which are baked in the oven until crisp with just a teaspoon of oil.
Print
Pin
Rate
Save
Saved!
Ingredients
Ice Coldwater

1

large potato or as required

– Cut as desired

1

large Sweet potato or as required

– Cut as desired

1

Turnip or as required

– Cut as desired

2

medium-sized carrot or as required

– Cut as desired

4

teaspoon

Oil

– (if using just one type, 1 teaspoon is enough)

Salt to taste

Black Pepper to taste

(optional)

Peri Spice Powder or Red chilly powder

(as per taste – optional)
Instructions
Peel and cut the vegetables.

Rinse the vegetables.

Dip it in Ice cold water for at least 30 minutes.

Now drain the water completely.

Pat the chips dry individually with a clean kitchen towel to remove any excess water.

Pre-Heat the oven at 180 deg C / 360 Deg F.

In the meantime in separate bowls add the cut potato, sweet potato, turnip, and carrot.

Now add a teaspoon of oil in each and salt to taste.

Coat them evenly.

In each bowl, one can either add black pepper or peri spice powder or just leave as is.

In a baking sheet, spread out the vegetables as evenly as possible.

Bake the vegables for 25-30 minutes turning in between.

Thick cut veggies will need more time.

Once you feel the chips are baked and getting brown, turn the heat on to 200 Deg C / 400 Deg F and broil the chips for the last 5 minutes.

Broil means you just keep the top rod on, it helps in getting the edges brown and crisp.

Once done, remove and serve it hot with Tomato Ketchup.
Notes
1 Cup = 235 ml, 1 tbsp= 15 ml, 1 tsp = 5 ml
Please read above for tips and tricks,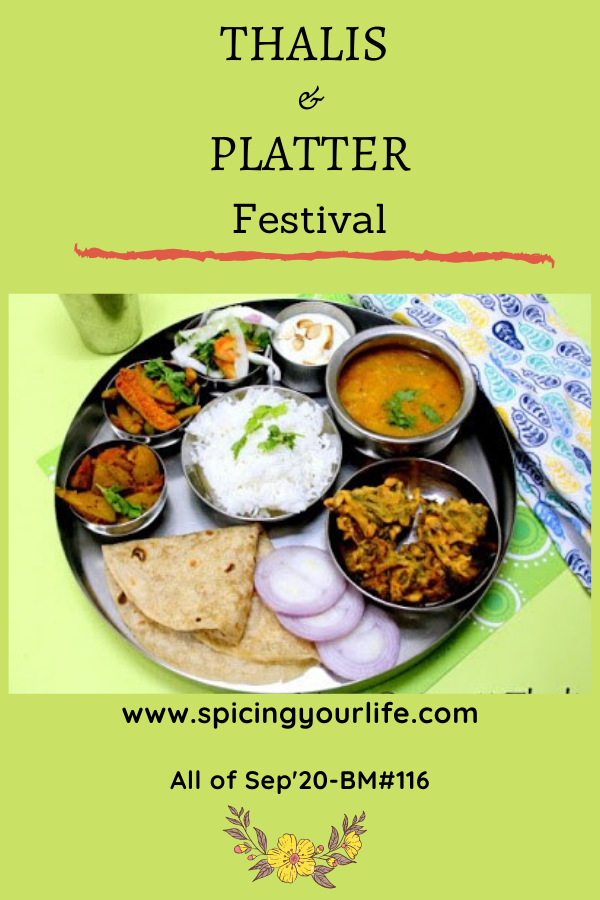 Check out the Blogging Marathon page for the other Blogging Marathoners doing BM#116
If you tried this recipe, please comment and rate the recipe. Tag me at @cookwithrenu_ad on Instagram.
Subscribe to my email list to get the new recipes straight into your mailbox.