Chila/Cheela/Chilla the North Indian Version of a nutritious and High protein savory breakfast or snack. There are different types of chilla made. We have moong dal or lentil chillas, Besan chilla, Sprouts chilla etc.
Chilla's for Breakfast
Chilas is again one of my go-to breakfast recipes for many days. Yes, it takes time to cook but what better than the store-bought cereals or bread. And how do I make so many chillas early in the morning for my family for breakfast? I always use 2 pans. Yes, I do not have the patience to cook on one pan and wait for it to get crisp. It saves a lot of time and is quicker to make.
Rice Free Chila
Traditionally the chillas do not have any rice in them, so no additional carbs. The carbs in this come only from the dal or lentils or the flour being used. They are perfect for those watching their carb intake or who cannot eat rice.
Besan Chila – The Classic Chilla
The Besan chilla or the gram flour cheela is more famous and commonly known. We even make a sabzi from Bean chila, hopefully, will post the recipe sometime soon. The Besan chilla was earlier made plain with only gram flour and few spices. Sometimes a lot of veggies are being added to add more nutrition to the food. In Mumbai, this is also served with slices of bread is commonly known as Vegetarian omelette or the vegetarian version of omelette without egg.
Moong Dal Chillas
Moong Dal Chillas are made using either yellow moong dal or green moong dal or a combination of both. I remember my mom making this for weekend evening snacks or even for dinner. I make them as required or depending on which lentils I have in hand. They are simple to make and go well with Green coriander and Imli Chutney.
I also make this Mix Lentils and Beans pancake or cheela where I add all the different beans and lentils/dals I have in hand. The one main in this chila is the Rajma/Kidney Beans and Black Channa as we do not like this bean's much, so incorporating in this way makes it easier for me.
Moong Sprouts Chilla
Then another favourite chilla of mine is this Moong Sprouts chilla, where I sprout the moong and make chilla. Another nutritious and power packed chila. This chilla is similar to Moong Dal Chilas, that is , it is flourless and hence vegan and gluten free.
Toppings or Stuffings in Chilla
There are common stuffings of toppings on chila done like paneer or veggies. This helps in increasing its nutrition content as well as add some veggies to it. Like I add some fresh fenugreek leaves to my Mung Sprouts & Methi Chila and also do some stuffing with cabbage or paneer. It becomes a complete meal.
Different Chilla Recipes
I love to experiment with different flours, beans and make cheelas from it. Another such veggie loaded chila is this Oats & Vegetable Chilla, which has the goodness of Oats and Vegetable. These Oats and Green Dal Chilla has both Oats and Green moong dal and a delicious wrap for your kids lunchbox. Then is this Mix Flour Chila/Pancake where I have added different millet flours.
So coming to today's post, This week in the Blogging Marathon, I will be sharing platters. So today I am sharing this Chilla Platter with four different types of Chilla. My earlier theme was Breakfast Thali, Indian Flatbreads, and Everyday Thalis.
GLUTEN-FREE (DISCLAIMER)
These snacks are even gluten-free if one uses Gluten-free Asafotedia. Store brought asafoetida powder is not gluten-free, so please keep that in mind. As I use the asafoetida in the rock form or its purest form, I have the gluten-free version. You can skip the asafoetida completely if required.
Today's Protein-packed Chilla Platter platter has

We thoroughly love this chilas and enjoyed this for our breakfast with Coriander chutney, Imli Chutney and Amla Dhaniya Chutney along with our Morning Tea.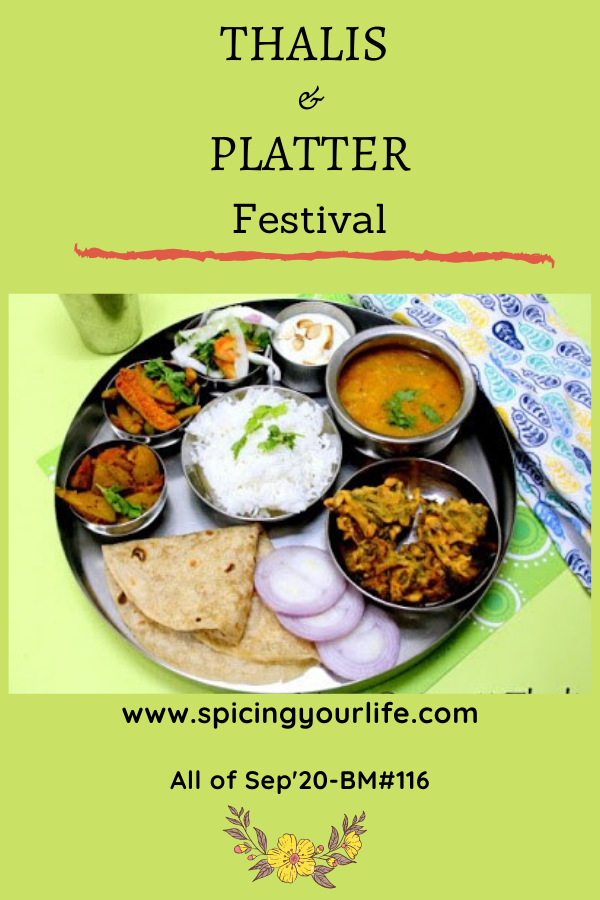 Check out the Blogging Marathon page for the other Blogging Marathoners doing BM#116
If you tried this recipe, please comment and rate the recipe. Tag me at @cookwithrenu_ad on Instagram.
Subscribe to my email list to get the new recipes straight into your mailbox.