Maharashtrian Kothimbir Vadi is one of the quick, easy, and nutritious snacks made using coriander, gram flour, and a few spices. They are steamed and later shallow fried or deep-fried as per choice. I am sharing both the easy and the traditional method of making this vadi.
What is Kothimbir Vadi?
One of the famous tea time snack from the State of Maharashtra India. Kothimbir or kothmir means coriander in English. And vadi you can call as small pieces of steamed cakes. Coriander is good for your health and is also generally used to flavor many of the Asian recipes. Coriander seeds and leaves are one of the commonly used ingredients in Indian cooking.
Vegan Steamed Cakes
These Steamed cakes are completely vegan and if one uses Gluten-free Asafotedia they are gluten-free too. Store brought asafoetida powder is not gluten-free, so please keep that in mind. As I use the asafoetida in the rock form or its purest form, I have the gluten-free version.
I love to make such steamed dishes and I have shared a couple of healthy and delicious steamed recipes. Like this Instant Rava Dhokla, Farali Kuttu aur Singhara ka dhokla, and this Instant Khaman Dhokla. And there are different Idli varieties on my blog and if you like to check my Easy Steamed Meal Platter
Lunch Box and Make Party Snack
They can also be packed into your kids lunch box or be given as finger food for your toddler. Just reduce the chilli or completely skip it. These vadis are also good when you have a guest at home or a perfect party appetizer for your get-together.
Process of Making Kothimbir Vadi
There are different versions of making this Kothimbir Vadi. My version might not be traditional, but I like to make this way as it is quick and easy to make. Traditionally the vadi batter is made with just enough gram flour and spices. The batter is then formed into the shape of a log and steamed. What I do is mix the batter and steam in the form of Dhokla. It becomes a little easy. I have not compromised on taste here. The taste is same, just the process a bit different.
Coriander the main ingredient in making Vadi
The key to making this Vadi is loads and loads of coriander and less gram flour. After all, what will be Kothimbir Vadi without Kothimbir? If you add more gram flour and less coriander, the taste will not be the same. So add the coriander generously.
Also traditionally coarsely grounded peanut powder is also added. I do not add as we do not like the taste, but you can go ahead and add around ¼ cup of peanut powder in the recipe if you wish too.
Storing Kothimbir Vadi or making ahead of Time
This vadis can also be made ahead of time and just deep fried or shallow fry them when you need them. The steamed version stays good in the fridge for 4-5 days.
Making ahead of time saves time and helps you in planning. Especially if you are making elaborate meals or something like this Vegetarian Maharashtrian Thali.

Shelf life
The steamed version stays good in the fridge for 4-5 days. Either keep the whole log or cut them into pieces. When required shallow fry them.
Can this be frozen
Yes, you can freeze this vadis. Cut them into pieces. Lay them on a baking tray and let the slices freeze. Once frozen, pack them in an air tight container or a a zip lock. When required simply shallow fry or deep fry them. You can defrost them or use them directly. If you defrost them, be sure to remove the excess water on top of the vadis by patting it dry with a clean kitchen towel or a tissue paper.
Can I use any other green veggie?
One can use any other herb or green veggies in this and make different types of vadi. They would taste equally delicious.
I like to often make this Broccoli Vadi where I have used Broccoli instead of Coriander. I replace many veggies like this to make a healthy, vegan, gluten-free and toddler and kid friendly snack.
Easy Maharashtrian Kothimbir Vadi (Steamed Coriander Leaves cakes)
Easy Maharashtrian Kothimbir Vadi is one of the quick, and nutritious vegan snacks made using coriander, gram flour, and a few spices.
Print
Pin
Rate
Save
Saved!
Ingredients
1

Cup

Besan/Gram Flour

-140 grams approximately

2

Cups

of finely Chopped Coriander

½

teaspoon

of Turmeric powder

1

teaspoon

of Red chilly powder

-As per taste

1

teaspoon

sesame seeds

-I have skipped it, but it is added

5-6

green chillies

-As per taste

2-3

garlic cloves

¼

inch

piece of ginger

¼

teaspoon

cumin seeds

A pinch of asafoteida

-Please see notes for Gluten Free

Salt to taste

Water as required

Oil for greasing the plate

Oil for shallow/deep frying

1

teaspoon

sesame seeds for garnish
Instructions
Easy Method
In a large bowl sift in the gram flour

Now add in all the spices, i..e turmeric powder, red chilly powder, cumin seeds, asafotedia and salt.

Make a paste of green chillies, garlic and ginger in a mortar and pestle or in your grinder.

Add it into the gram flour mix.

Add the chopped coriander and give everything a nice mix.

Add just enough water so that the mixture comes together.

Let the batter rest for 10 minutes.
Traditional method
In the traditional method, add everything except the water.

Slowly press the mixture with your hand. Coriander will release the moisture and help it in binding

If required add 1 tablespoon of water at a time just to combine everything.

Now grease your hands with oil and make a log or form a cylindrical shape with half of the dough.

Transfer this to a greased steamer plate.

Repeat for the remaining dough.
Steaming
In a steamer or wide pot put some water to boil. (About 3 cups of water)

Grease 1, 8 inch steel plate which has a rim. The plate size should be according to your steamer vessel. It should fit in properly and you should be able to lift it.

Grease the plate with oil.

Put the plate without the batter in the steamer. It heats up the plate and helps in making the soft and nice vadi.

Once the water comes to a boil, remove the plate.

Pour the batter on the prepared greased plate. If using traditional method, keep the prepared vadi logs, on the greased plate.

Cover and steam for 15-20 minutes.

Once done remove and let it cool for 10 minutes.

After 10 minutes, cut it into desired shape.

One can enjoy them hot steamed too. If required a tadka of mustard and sesame seeds goes well with this.
To shallow Fry
Add a tablespoon of oil in a pan.

Once the vadi's are cooled down, shallow fry or pan fry on slow to medium.

They are done when they are golden brown on both the sides.

One can add a teaspoon of sesame seeds and grated coconut for garnish.

Enjoy with some tea.
Notes
1 Cup = 240 ml, 1 tbsp = 15 ml, 1 tsp = 5 ml
Asafoetida (Hing) powder available in shops contains wheat and is not gluten free. Gluten intolerant people can either skip completely or opt for Gluten Free Asafoetida (Hing)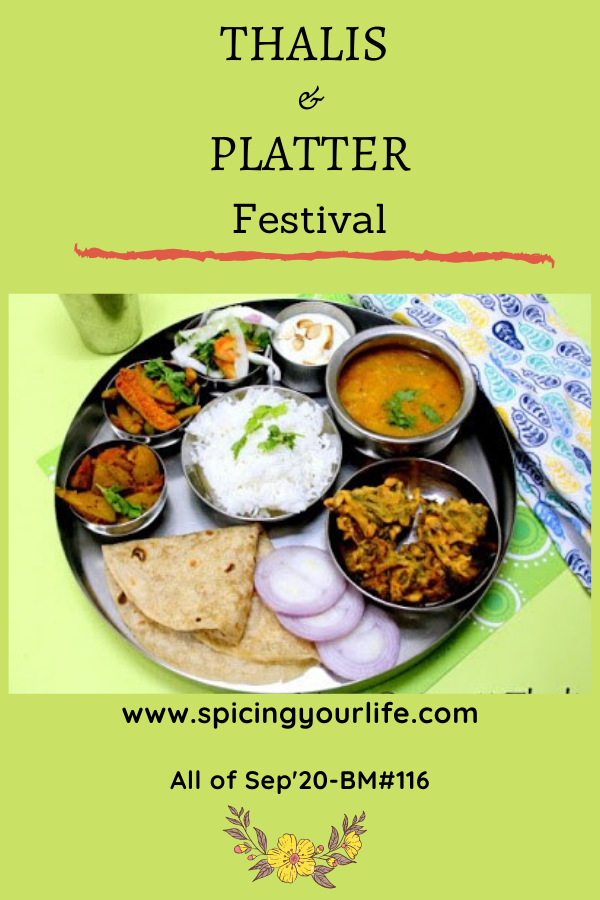 Check out the Blogging Marathon page for the other Blogging Marathoners doing BM#116
If you tried this recipe, please comment and rate the recipe. Tag me at @cookwithrenu_ad on Instagram.
Subscribe to my email list to get the new recipes straight into your mailbox.