Host your afternoon tea with this, delicious, Afternoon Tea Time Platter featuring different types of Sandwiches, cookies and chips, and dips. This platter features some Vegan sandwiches, Gluten-free, eggless and nut-free cookies, and dips. A perfect tea time, which has food that can cater to people with different food groups.
This post may contain affiliate links· Please read our Privacy Policy for details. You can jump to the recipe, but you will miss the tips and tricks mentioned in the post

Afternoon Tea Tradition
Afternoon Tea is famous as a British food tradition where people sit down for afternoon tea around 4:00 PM, with sandwiches, scones, and cake. Generally, it started to fill the long gap between lunch and dinner. Started around the early 19th century now it is considered a treat.
Chai and Friends
Though it is famous as a British tradition, in India we had this concept of afternoon tea for ages. We generally ask family or friends to come over tea. We will have a nice time with some food and Gupshup (talks). But as people are getting busier day by day this is now confined to weekends or special days.
Tea Party Menu Ideas
We would love to have some cookies, pakora, chillas, dhoklas with our chai (tea). I have already shared Tea time Pakora Platter featuring 6 different types of pakoras and this Protein-Packed Chilla Platter.
So I thought to make another tea time platter but a bit English or British Style. I actually was only going to showcase a cookie platter but thought of clubbing it with sandwiches and cake and making it as an Afternoon Tea Time Platter.
And yes my bad, I actually baked a Banana bread for this platter but forgot to click it. I was so angry with myself. But It's fine. As this does not feature any cake, I am not saying that this would be a typical British Afternoon Tea Time Platter. But yes you can get ideas from this and include it into your tea time party or for your kids party.
So what's in my Afternoon Tea Time Menu?
I have included 3 different types of sandwiches. All three are easy to make. You can even make the fillings of these sandwiches before time, and just assemble the sandwiches 30 minutes before your party. Except for the Avocado and chickpea sandwich filling, which would be best to do when you assemble it.
The next three I have included are cookies. All these cookies are eggless and gluten-free. Two are will millet flours, so you can also call this as a healthy tea time platter :-). I have also added some store-bought pretzel and chips which is served with the Avocado and Chickpea dip.
Yes, you can definitely add one of two cakes and cupcakes here. You can add Eggless Lemon Cake, Tutti Frutti Cake, Chocolate Cake, Eggless Gulkand Muffins, Coconut Flour Orange Poppy seeds Muffins, etc. Needless to say, they are served with tea and a lot of love.
So my Afternoon Tea Time Platter consists of
Aloo Toast Sandwich – A delicious and addictive Mumbai toast sandwich which has a slight spicy filling of potatoes. A must for tea time, as a meal or to pack for your kids lunchbox or travel food.
Avocado and Chickpea Sandwich – So after the potato filling, I decided to make something healthier for people watching their calories. So this sandwich has a simple and lip-smacking filling with Avocado, chickpea, salt, and lemon juice. A layer of fresh spinach on the sandwich helps it to not get soggy.
Tomato and Cucumber Salad Sandwich – Another healthy sandwich with simple salads. This has a spread of spicy Green Coriander Chutney and filled with cut tomato and cucumber. I have avoided potatoes here, as we already have an Aloo Toast Sandwich.
Eggless Jowar Chocolate Cookies (Gluten-Free) – These healthy cookies are made with gluten-free millet Jowar. They are sweetened with dark brown sugar. I have used the nuts here only for garnish and it can be avoided to make it nut-free.
Ragi Choco Chip Cookies (Vegan, GF, Nut-Free) – Another successful experiment with Gluten-free Ragi flour. Love Ragi flour as when it is baked, it naturally gives that chocolate flavor. Kids love it and so do adults. You would need to wait for a little for the recipe. The pic might not that be great, but the cookies turned out delicious.
Indian Ginger Tea – I cannot have the English tea. We love our chai with ginger or masala. So I have included here my Indian Ginger Tea.
If you are looking for more ideas on what you can include for your tea time check out the links below:
Savoury Ideas
Bread & Sandwich Ideas
Steamed Recipes
Cookie Ideas
Dips & Spread Ideas
Cupcake/Muffin/Brownie Ideas
Cakes/Sweet Breads
Sweet Treats
Linking this with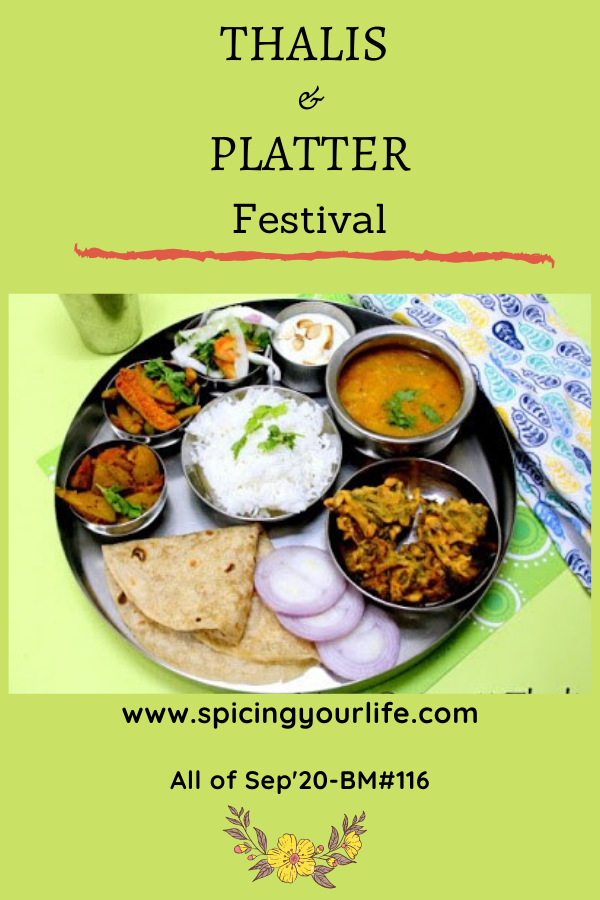 Check out the Blogging Marathon page for the other Blogging Marathoners doing BM#116
Love to read your comments and feedback. If you have any questions please ask in the comment section. I will try to answer as soon as I can.
If you tried this recipe, please comment below, and do not forget to rate the Recipe.
Also, I would love to see your creations, take a picture, and do tag me at @cookwithrenu using the hashtag #Cookwithrenu on Facebook, Twitter, and @cookwithrenu_ad on Instagram.
Subscribe to my email list to get the new recipes straight into your mailbox.